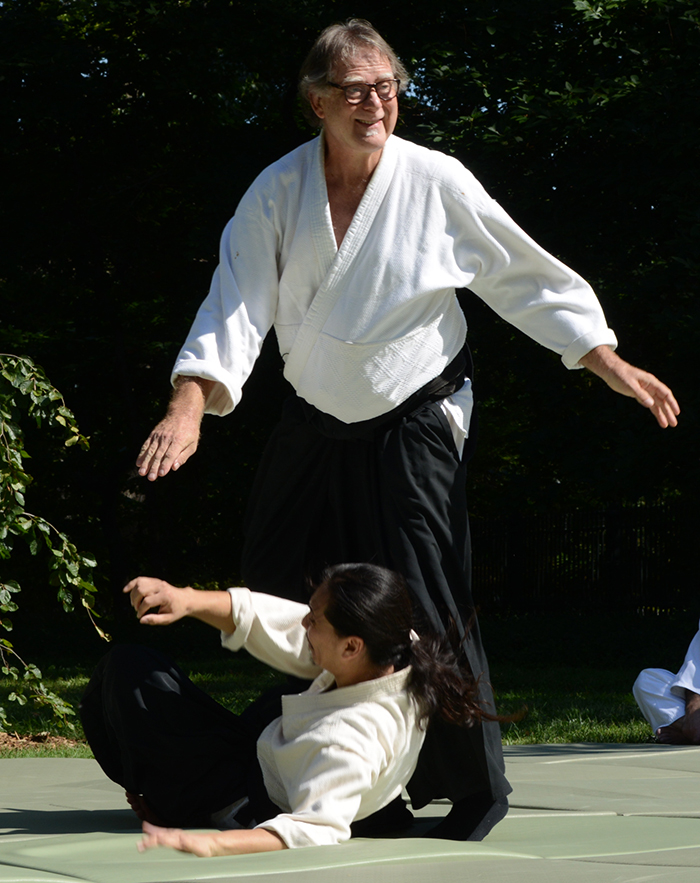 Mark Rubbert was a dedicated and influential figure in the world of Ki Aikido, leaving behind a legacy of commitment and passion. He served as the Head Instructor of St. Louis Ki Aikido from 1981 to 2020, leaving an indelible mark on the organization and its practitioners. His journey with Ki Aikido began in 1979 under the guidance of St. Louis native William Reed. Mark Rubbert's dedication to the practice was unwavering. He trained diligently, embracing the principles of Aikido and the profound teachings of Mind and Body Unification. His pursuit of excellence led him to immerse himself in Japanese language, calligraphy, and culture during his training in Japan.

In 1983, Mark Rubbert's training took a significant turn as he began regular instruction with Koichi Kashiwaya, Chief Instructor of the Midland Ki Federation. His commitment extended beyond the dojo walls, as he traveled extensively to national and regional conferences, honing his skills under the guidance of Ki Aikido's top instructors. He also had the privilege of training with Koichi Tohei, the founder of Ki Aikido, both in the United States and Japan.

Mark Rubbert's impact was not limited to his personal journey. As Head Instructor, he played a pivotal role in shaping the path of countless students. His leadership extended to overseeing all instructional matters, as well as conducting tests for rank and advancement in alignment with the vision set forth by Koichi Kashiwaya.


His expertise and dedication were reflected in his life achievements:

40 years of experience teaching Adult classes
Thirty years of experience teaching Children's classes
Received Associate Ki Lecturer teaching certification from in Japan
Held the esteemed rank of Rokudan (6th degree black belt) from Japan
Held the prestigious rank of Joden in Mind/Body Oneness from Japan
Certified by by Japan as Associate Examiner for Ki and Aikido rank
Mark Rubbert's impact extended far beyond the dojo. His involvement in organizational and business affairs, as an ex-officio member of the Board of Directors, exemplified his dedication to fostering the growth and continuation of Ki Aikido instruction in the St. Louis area. We remember Mark Rubbert not only for his accomplishments but for the spirit and dedication he brought to Ki Aikido. His teachings and influence continue to guide and inspire us, ensuring that his legacy lives on in the hearts and practices of those he touched.


Mark Ruppert sensei would often say,
"A lot of people are on the path...
but, some of them are just sitting there"