COVID-19 policies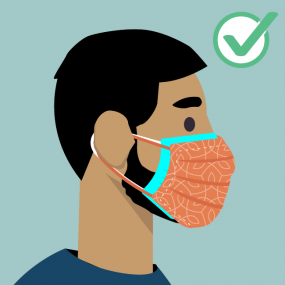 St. Louis Ki Society uses its best efforts and due diligence to follow City, State, and Federal COVID-19 guidelines. Until further notice, here are our COVID guidelines, which are different for different kinds of classes:
Sunday (10:00 – 11:30am) – Aikido in the Park
(for vaccinated and unvaccinated) (weather permitting): If you want directions to the location, or to get on our mailing list to receive last-minute weather announcements, please contact
tomnishino@stlki.org
. Masks will be required for whenever working closer than 6 feet to anyone else; but voluntary whenever physical distancing is practiced. Curriculum includes hitori waza, stretching/rolling; 1 person weapons practice, meditative exercises, etc. (no physical contact; no kumi waza).
Mondays (7:00 – 8:00 pm) -- Dynamic Meditation
on Zoom (please reply to
rickblanke@stlki.org
for link) and in-person at dojo. Masks will be required whenever contact is made or physical distancing is under 6 feet -- unless everyone participating at dojo is vaccinated.
Wednesdays (6:30 – 8:00pm) – Limited Curriculum Class
(for vaccinated and unvaccinated): masks required, physical distancing maintained; hitori waza, stretching/rolling; 1-person weapons practice, oneness rhythm taiso, meditative exercises (no-physical contact; no kumi waza). If everyone participating in a particular class is vaccinated, then the curriculum, with associated COVID policies, may convert to a "Full Curriculum Class" (see below). Questions contact
rickblanke@stlki.org
Saturdays (10:00 – 11:30am) -- Full Curriculum Class
(for vaccinated students only): masks encouraged but optional (no one will be required to work with a partner not wearing a mask); a full ki-aikido curriculum, including full-contact ki-aikido and kumi waza. Questions contact
keiththorn@stlki.org
Saturday Afternoon (12:00 – 1:30pm) New Students- 5 Week Intro Course
Intro Session Dates: 9/18, 9/25, 10/2, 10/9, & 10/16
By registering for the Intro Classes, you can also attend regularly scheduled classes with existing students during the course of the 5 weeks, without any additional fees. (for vaccinated students only): masks encouraged but optional (no one will be required to work with a partner not wearing a mask); a full ki-aikido curriculum, including full-contact ki-aikido and kumi waza. Questions contact
rickblanke@stlki.org